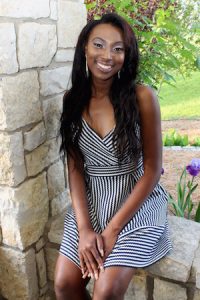 A career in photography provides endless opportunities. My goals are to pursue a Bachelor's in Digital Media and Photography and to achieve a Master's Degree in Business Management. My future plans are to establish my own business; which would enable me to give back to the community within the next 5 -10 years. I look forward to creating and forging partnerships; developing fundamental business opportunities with local business in the DFW metroplex as well as over the U.S. After completing my studies, I will look forward to showcasing my advanced skills; representing my generation in the field of photography and the digital media industries.
The focus of my future business will expand into social media and photography; unifying the platforms while highlighting all the unique qualities of the art of photography. I want to do this after obtaining a unique set of skills from the fine arts program at A&M Commerce.
A picture is worth a thousand words. Photography is a way of feeling, of touching, of loving. What one has caught on film is treasured, and if lucky, forever. It captures the little things. Also, it makes me feel very fascinated when capturing these moments. Photography captures an expression feelings and moods. I think I can go very far with this in life. Photography for me is not looking, it's feeling. If you can't feel what you're looking at, then you're never going to get others to feel anything when they look at your pictures.
Our journey in life is lived through stages generational families, history and with photography we can capture the genealogy of all people. I know I will be great and successful within this industry being afforded the opportunity to attend A&M Commerce.
Best Regards,
Ma'Kayla Brooks